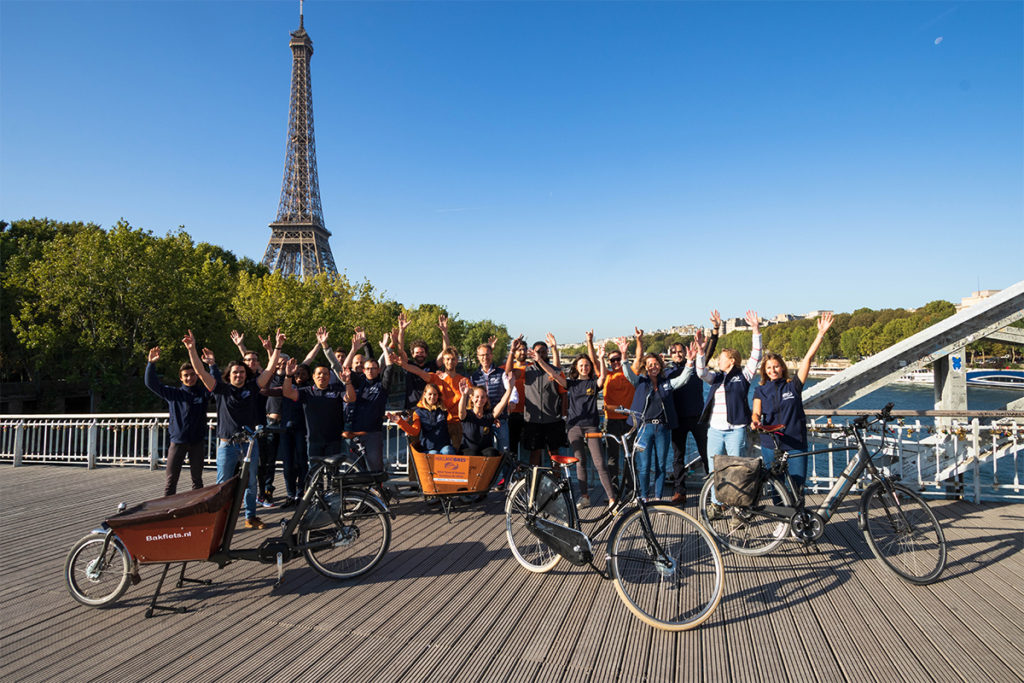 Holland Bikes is the realization of the dream of two Dutch men, who, in the early 2000s, wished to share and transmit to the French, the tradition of the Dutch cycle in which cycling is a real art of living and a state of mind. 
For almost 20 years now, we have been encouraging our customers to opt for a better quality of life by offering modern, comfortable, reliable and durable bicycles and accessories, suitable for all types of use.
Our involvement in the field of eco-mobility has earned us the title of quadruple winner of the "Grand Prix du Vélo de Ville", and we have been named the best French-Dutch company by the French Chamber of Commerce and Industry in 2012 and 2019.